Rolling Stones Celebrated: An Epic Performance by Jumping Jack Flash at the Historic Mission San Juan Capistrano
We had an AMAZING time performing at the Mission San Juan Capistrano's "Music Under the Stars" Summer Concert Series! We had a performance in Statesboro, GA the night before, so our flights the morning of the Mission show were early. Thankfully, the journey back to SoCal went without a hitch, and we made it in time to set up for one of our favorite shows of the year!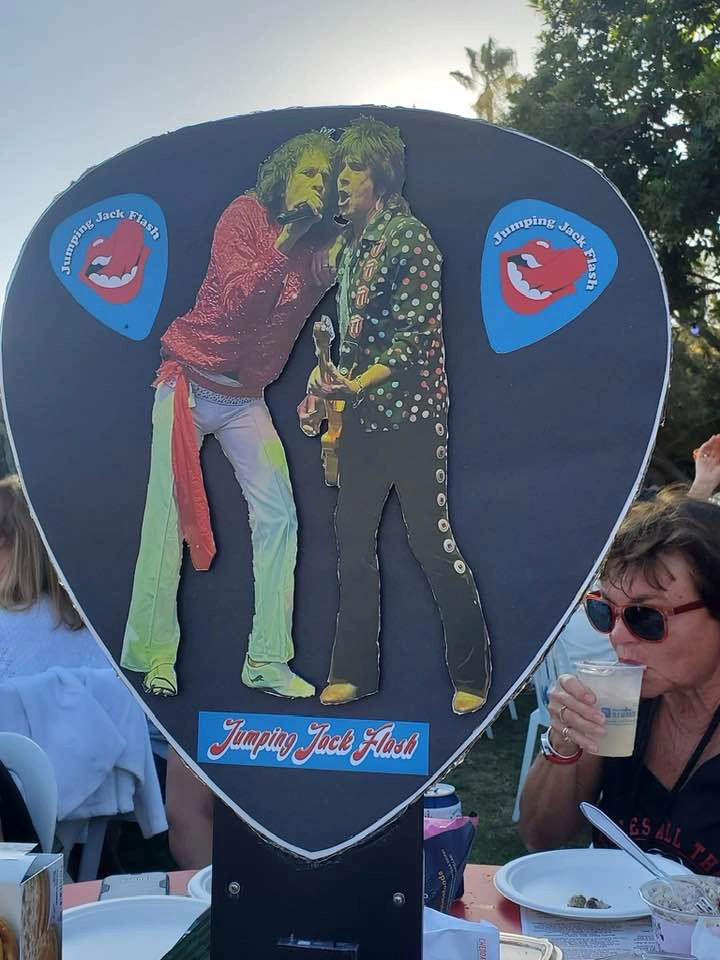 Every year that we perform at the Mission, tickets sell out almost immediately, and 2023 was no exception! The audience members are not just Rolling Stones fans, they're Jumping Jack Flash fans! Creating centerpieces themed around both the Stones and JJF.
    Needless to say, the night was phenomenal, and we can't wait to be back again!